Is there plenty of room on your fundraising island?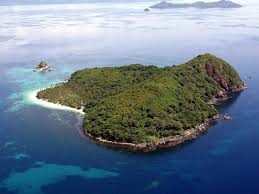 A while back, Seth Godin wrote about there being plenty of room on the island. He observed that authors regularly recommend other authors even though an MBA program would call them "competitors." It's a great reminder that most of life is not a zero sum game.
Competition isn't really competition
A new executive director I was coaching recently told me she'd been called by a potential donor. As she listened to the impact he wanted his gift to have, she realized a different nonprofit existed that more directly fit the donor's goals. So she thanked the donor, explained that another similar organization would likely be a better fit, and gave him that executive director's contact information.
She knew that there was plenty of room on the island. And she was clear enough on her mission to know when a gift would be better aligned somewhere else.
Angering the board
But she was worried she'd done the wrong thing. She also knew her board might be angry with her. Especially because the nonprofit needed money.
I assured her that her actions spoke wonderfully about her character. And that she'd now moved closer to being a trusted advisor to the donor. He knew she would care about his values over her organization's potential gain. And she just set herself apart with the other executive director.
As I recall, the other executive director really didn't know what to do when the donor called. She'd been a leader for a long time but had never had another "competing" nonprofit leader refer a donor to her.
The interesting twist
In the end, the donor decided to give to my client. He accepted the fact that this organization would use his gift a little differently than he'd originally thought, but her leadership earned his trust.
So how about you? Is there plenty of room on your fundraising island? Remember, fundraising is not from a diminishing pie.